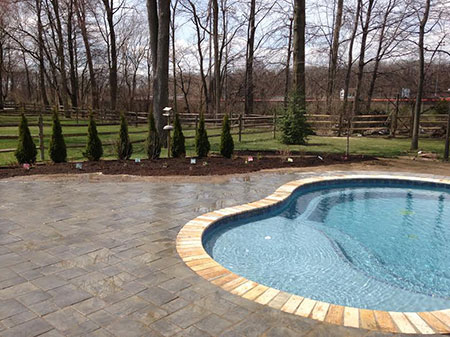 Sometimes all it takes to create beauty on your property is a little TLC to the places where you'll see the most benefit. These landscape enhancements can be done quickly and with tremendous effect, giving you a yard you're proud to look at! Take a look at a few of our more popular services regarding landscape enhancements:
Creating and maintaining plant beds.
Installing trees, shrubs, perennials, mulch, topsoil, compost, stone and sand.
Grading, top-dressing, aerating, seeding, and hydro-seeding.
Tree/shrub trimming and landscape cleanup.
Installing or removing hardscape, such as retaining walls, paver patios and walkways, and poured concrete patios and walkways.
Installing specialty features, such as outdoor kitchens, fire pits and pergolas.