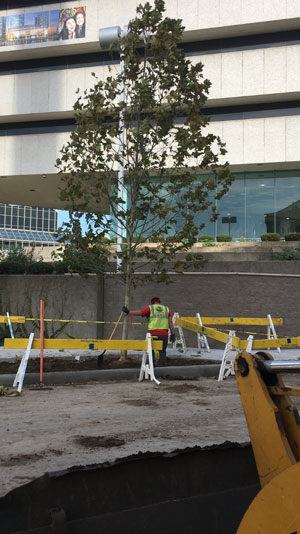 A & J Landscape Center specializes in high-quality, large-scale commercial landscape construction. Most services are performed in-house, but we are capable of selecting and managing specialty trades that allow us to provide full-service site contracting. Our years of experience in all facets of landscape construction throughout Sylvania, Silica, Lucas County, Toledo, and Holland, OH have allowed us to excel at complex jobs with tight schedules. Contact us for landscape construction, enhancements, maintenance, and more.
A & J Landscape Center offers:
ESTIMATING AND PRE-CONSTRUCTION SERVICES
A & J Landscape Center works closely with the customer and designer to source materials, estimate costs and provide value-engineering services. This ensures the highest quality project on budget and on time.
GENERAL INSTALLATION SERVICES
A & J Landscape Center provides accurate estimating and outstanding on-site customer service on the following landscape construction services:

Landscape installation
Hardscape installation

PROJECT MANAGEMENT
Managing the many trades that provide comprehensive site development services including excavation, site lighting, fencing, and installation of water features. We can also offer expert turnkey, full- or partial-site coordination and supervision.