A Place to Stay and Grow
At A & J Landscape Center employees are a top priority. Our career opportunities range of from landscape/hardscape construction and landscape maintenance to retail landscape center management and sales. Our organization is growing throughout Sylvania, Silica, Lucas County, Toledo, and Holland, OH, and so does our need for enthusiastic, well-trained professionals.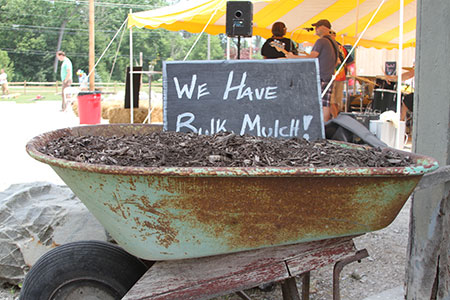 In the A & J culture, when an employee is hired the intent is that it is a "hire for life." We believe in challenging employees and rewarding them for their efforts to encourage long-term commitments that benefit the employee, the customer and the company. As the greatest asset of our organization, our employees are provided with a safe and well-equipped work environment and an open and communicative company culture.
Our employees are the company and we recognize the importance of providing a work environment that encourages our employees to rise to their full potential. At A & J Landscape Center, the greatest benefits we offer are skills-training and the opportunity for personal development. The company is committed to providing its employees with the necessary means by which they can succeed, including tools and equipment and a knowledgeable, supportive management staff. Contact us for more info!
A brief listing of our company benefits includes:
Paid holiday, vacation and sick leave
Regular employee appreciation events
Membership in leading trade organizations
Employee awards programs
Safety training
Company vehicles
Company cell phone
Competitive wages
Finding a Place in Our Organization!
A & J Landscape Center is a privately owned landscape contractor and landscape center staffed by motivated professionals who are excited about our future. We offer a challenging and rewarding work environment and view our people as our greatest advantage. Whether you are a student looking for an internship or a landscape veteran seeking a career opportunity, we encourage you to contact us to see how you might fit into our expanding organization. Our plan for growth offers constant career opportunities, including landscape installation, landscape management, retail management, retail sales and administrative support. If you would like to know more about A & J Landscape Center, feel free to contact us at 419-842-8733.
Administrative: There are a variety of support positions in operations and business part of our company this includes Operations Managers, Office Controller, Business Manager, Account Managers, Retail Manager, and Designer.
Crewman: A key member of our teams is the crewman.  They are responsible for production on Landscape Construction, Landscape Maintenance and Enhancement projects.
Crew Leader: A Crew Leader is the driver and is responsible for transporting materials to and from jobsite, managing crewman and see jobs to completion. Must have a valid Driver's License.
Field Supervisor: Responsible for overseeing crews project. The Field Supervisor position also requires significant amount of management skills. Supervisor will interact with customer on Landscape Construction, Landscape Maintenance or Enhancement projects.
Operations Manager: The Operations Manager is responsible for all aspects of the administration and installation of large or specialty landscape construction projects for a company. You will maintain and prioritize schedule of all maintenance and Enhancement jobs
Shop Personnel: Mechanics are responsible for maintaining the company's fleet vehicles and equipment.
Apply Online